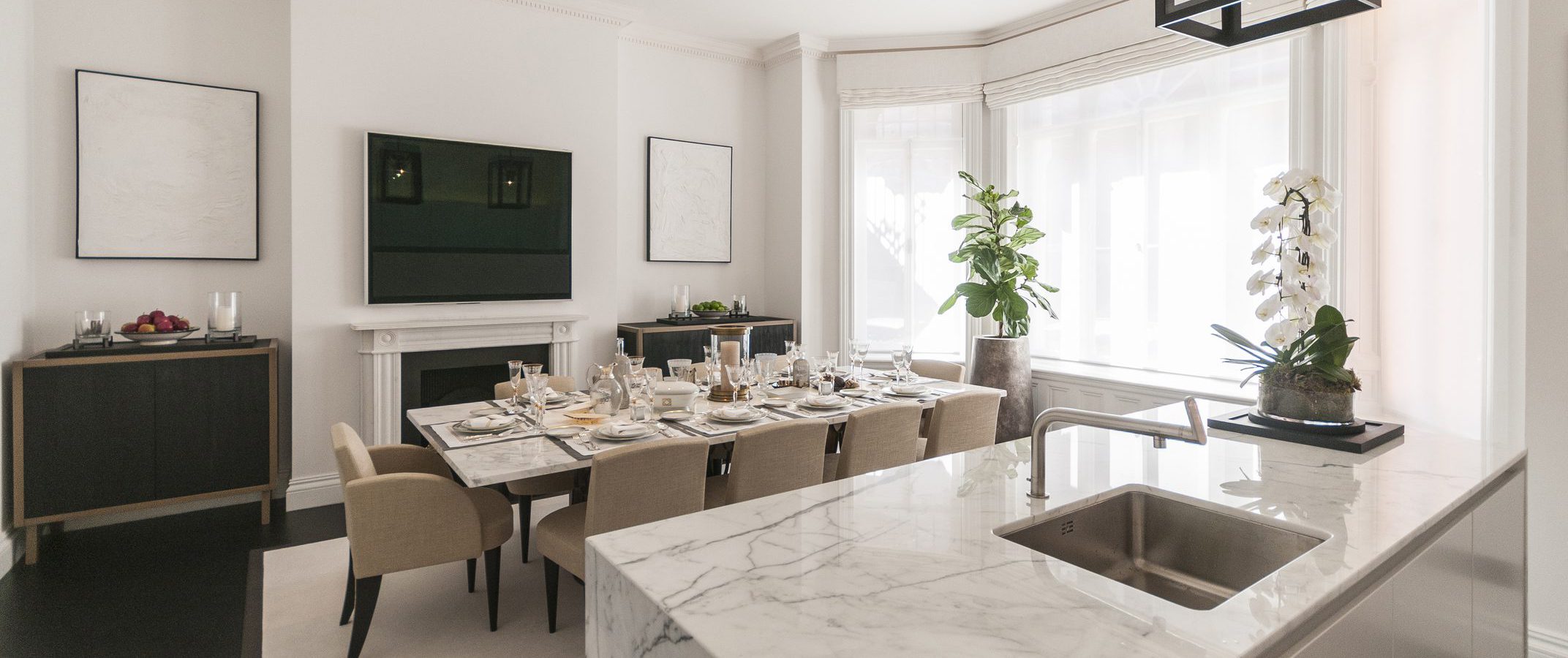 - Pont Street -
A Klasern Design in the Heart of Knightsbridge
 A luxurious duplex apartment, designed with the upmost comfort and style. The elegantly designed duplex apartment located in Knightsbridge, catches your attention from the second you enter with its impressive neutral palette. The result of this was to use a design scheme that is punctuated with dark tones, using small furniture, art and accent features to make it stand out.
Each duplex offers an audacious perspective, blending the neutral and luxurious. It is the mixture of statement pieces, rich textures and comfortable living. By creating a space that is both practical and comfortable for our client (with gorgeous natural light as a bonus), everything came together beautifully.
The high-level finishes consistent in all Secretcape properties help to amplify the streamlined chic of this establishment. By layering with materials such as marble, it adds a visual texture. We value craftsmanship and attention to detail to create a space that is luxurious in every way. From a client's brief, to conception and visualisation, every detail matters in order to produce the finest result.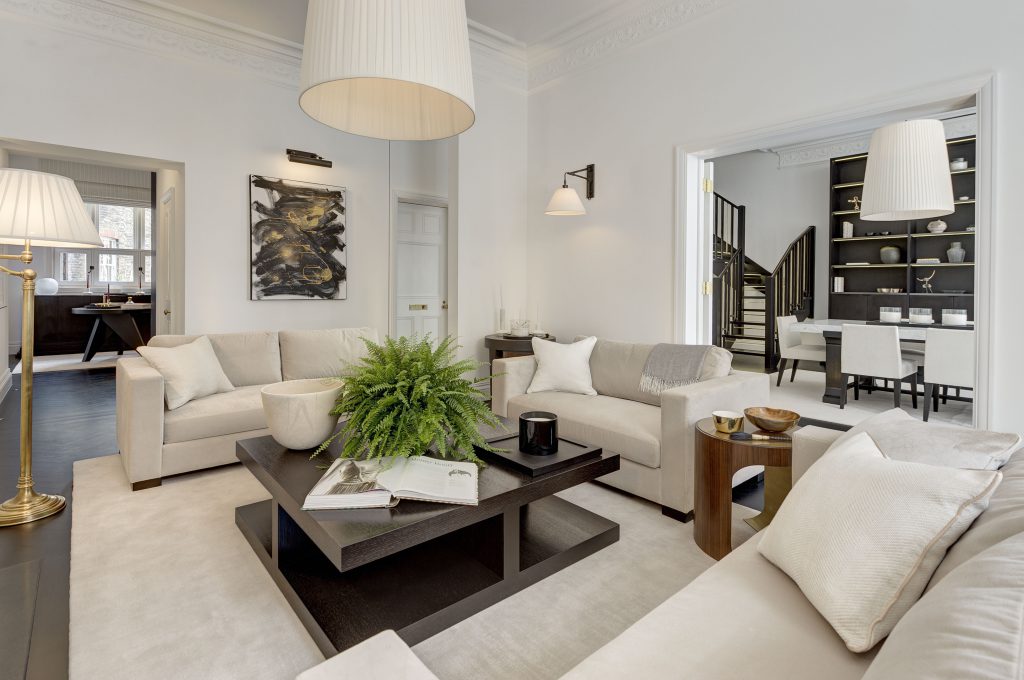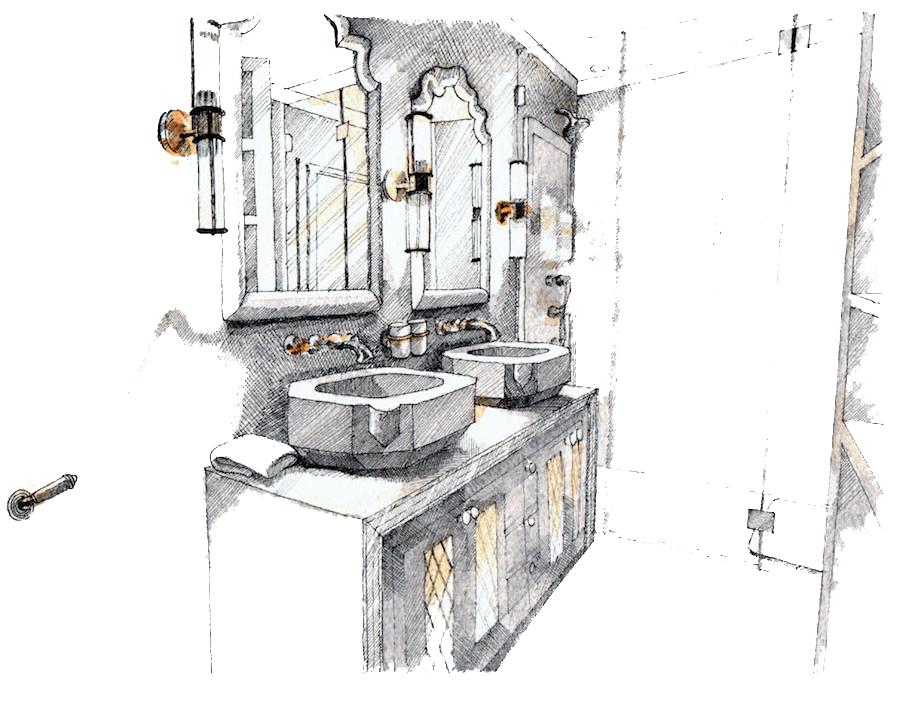 We work with talented architects and interior designers, many of whom have a brilliant portfolio of luxury apartments in London. Why not take a look at some more of our interior design projects and feel free to get in touch.